Medical assisting is an interesting field as diplomas, certificate and degrees are all offered. Before reading about the schools on this list, it is important to understand the differences in these types of education. A certificate is earned by a student taking a series of courses related to their subject. This will help you get a step ahead of your peers in the professional field. A diploma is similar to a certificate but is often earned through a clinical school. Generally offered through hospitals with specialty programs that provide training, it will often take two years and include clinical work. A degree is the most popular option and most well-known. You will need to take general courses as well as specialized courses to graduate. These programs generally take longer to complete but offer a more robust education teaching you more than just the necessary skills for your profession.
Kaplan University

Back in 1938, Stanley Kaplan began tutoring immigrants. His small business has grown into this nationwide online program which continues to make education available to those who would be excluded from an advanced academic preparation for emerging job opportunities. Today, Kaplan University offers an associate degree in medical assisting for those preparing to lend a hand in physician's practice, health clinics and other settings.
Kaplan's web-based academic program delivers quality lessons and virtual field trips while facilitating interaction with both faculty and classmates. Technical support for this contemporary platform is accessed by phone, email or live chat.
The commission on Accreditation of Allied Health Education Programs has certified the Kaplan curriculum freeing their graduates to sit for their certification examination with them.
To learn more about Kaplan University see these sites:
Click Here to Request Info from Kaplan University
---
Herzing University
Henry Herzing opened his computer training institute in 1965. Over his many decades, he received many awards in recognition of his contributions in the field of career education. The corporation has grown through acquisition and innovation recently developing a graduate curriculum. Their online curriculum was launched in 2003 and supports individuals in their homes or students in their eight campus sites across the country. The current president Renee Herzing succeeded her father in 2009. She is on the Board of Directors for the Association of Private Sector Colleges and Universities.
Herzing University offers an undergraduate certificate for medical assistants that is designed as a 48 week program, but most students take a bit more time than that. Upon completion, students are eligible to take Registered Medical Assistant (RMA) exam offered by American Medical Technologists.
Additional references and information related to Herzing University's program:
Click Here to Request Info from Herzing University
---
Ultimate Medical Academy
Recognizing the diversity of students and the varied employment opportunities across the nation, Ultimate Medical Academy offers two programs to prepare medical assistants for their work in healthcare settings or in laboratory or corporate situations. They offer an undergraduate diploma for those adults who only need training on the medical side. Their associate degree program includes classes in college level communication to prepare students to communicate more effectively with both their clients and their supervisors.
The Ultimate Medical Academy program is recognized by the Accrediting Bureau of Health Education Schools which is the only agency that the U.S. Department of Education acknowledges. The Academy holds membership in the Association of Private Sector Colleges and Universities, the National Healthcare Association and various state and local chambers.
Classes officially last for five weeks. This means that course material is available the Sunday before class opens. Each week, students return their assignments before midnight the following Sunday.
To learn more about Ultimate Medical Academy see these sites. Their program is described at
Click Here to Request Info from Ultimate Medical Academy
---
Ashworth College
(Career Diploma in Medical Office Assistant)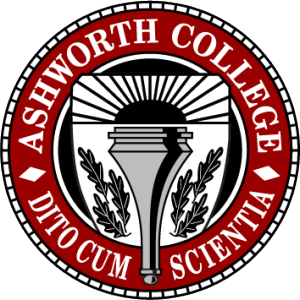 Ashworth College has a unique place on this list as the cheapest school around. Cheap doesn't mean incomplete or inferior though. Your total tuition will range from $604 – $744 in total, depending on how you wish to pay. The 100% online program offered by Ashworth College can be completed in as little as six months, but if you wish to take a bit longer, you can learn at your own pace. Few schools offer truly free study programs, so if you have no idea of how much time you can dedicate towards your education this may be your perfect option.
Through this program you will learn:
Procedures for purchasing lab supplies
Preparing Patient Charts
Processing insurance claims
The chain of infection
Precautions regarding human tissue, blood and fluids
The Career Diploma option is a great place to start if you want to jump right in without breaking the bank. In time you always have the option to pursue a higher level of education. As a starting point Ashworth College offers something unique that few other schools can do; a very low cost, short program and complete education. Partnered with the National Healthcareer Association (NHA) your education and certification will be nationally recognized, opening the door to improved pay, professional advancement and job opportunities.
---
U.S. Career Institute
(Certification)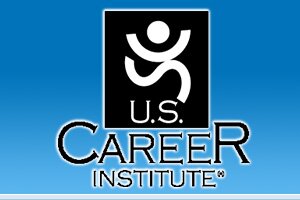 The U.S. Career Institute Online Medical Assistant classes offer the freedom you need to succeed no matter how busy your personal schedule may be. With self-paced study at the heart of the program, you decide how you wish to learn, and how quickly you wish to complete the program. You can finish in as little as four months and study through mail correspondence or online. Your textbooks are all digital, so from a computer or laptop, you always have a wealth of books easily accessible. This makes it even easier to study since you won't need to turn to a stack of books to find the one you need. A quick control + f within the books will let you quickly find the information you need. You can also graduate with no debt at all. Your total tuition will range from $979 – $1308 in total. This includes books, supplements, unlimited instructor assistance and unlimited career support for graduates. Accredited by the Accrediting Commission of the Distance Education and Training Council you can rest assured that your education is one that is complete and well respected.
---
Keiser University
Back in 1977 Evelyn Keiser and her son Arthur started this career college which has grown into the second largest, not-for-profit private university in Florida. Keiser University eCampus is a uniquely welcoming environment that supports successful learning goals. Whether you want a new career or or advancing in your current field, this online environment leads you to the degree recognized nationally. The university remains committed to actualizing their founders' "students first" philosophy.
For the associate of science degree students typically earn 24 credits in health administration and another 36 in general education. This curriculum for medical assistant received the recommendation of the Medical Assisting Education Review Board and was accepted by the Commission on Accreditation of Allied Health Programs.
Additional information and references on Keiser University:
You can find what their graduates say at Gradreports.com Keiser University eCampus Reviews.
Click Here to Request Info from Keiser University
---
Midway College
(Associate's of Science in Medical Assisting)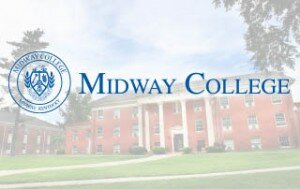 At Midway College you will earn a traditional and cutting edge education on your path to earning an Associate's degree in Medical Assisting. The length of the program will vary based on your previous experience in college. You will work towards 62 total credit hours, 25 of which are transferable from other colleges as your general education requirements. The program will emphasize writing, computer application, clinical and laboratory procedures, medical vocabulary, structure and function of the human body and biology. You will enter your field of choice as a knowledgeable entry level employee with the technical skill and work habits that will help you perform in the best way possible.
While your education will be online 100%, the school is accredited by the Southern Association of Colleges and Schools Commission on Colleges to award associate, baccalaureate and masters degrees. Tuition ranges a decent amount, but expect around $445 per credit hour which will bring your tuition to a total ranging from $16,465 – $27,590 for your entire education. There are plenty of grant, loan and other forms of financial aid available, so speak with a financial advisor for more information about paying for your education.
---
Allied Health Institute
In today's environment where citizens have increased access to healthcare, Allied Health Institute prepares medical assistants for both front office and back office support. This post-secondary program is scheduled around the student. When earning their undergraduate diploma many takers are hired quickly.  Along with completing courses in nine critical areas, laboratory experience and externships are required. As soon as these individuals are employed, they can continue their online-learning to complete their associate degree and ensure their career advancement.
The school code of ethics is based on respect for self and others throughout the educational experience. These expectations for professional behavior are distributed to all students upon admission to the school. These rules and procedures are an important part of preparation for working in health care settings.
Addition information about Allied Health Institute (AHI):
General program information is described and can be found on their medical assistant page locked here. The formal disclosure report can be found for both programs offered.
Information on their diploma program is located here,  while the Associate's level degree program is located here.
Lastly you can find more information on any additional programs they may have for you located here.
---
Penn Foster College
(Associate's Degree)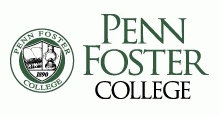 Penn Foster College has become a go to online learning institution due to its online programs that completely prepare students for their career of choice and offer the education at a tuition cost that is, in a word, shocking. You will work towards an Associate's Degree in Medical Assisting and you will never need to visit a campus to do this.
While the average institution charges around $27,000 – $30,000 for an associate's degree, Penn Foster charges $4,355, including all books and learning materials. It may seem too good to be true, but there is a reason the education is so affordable. With no brick and mortar campus to maintain, and no heavy advertising to cover, they can pass the savings on to their students. Don't let the cost make you think you are getting a lesser education though, the program is accredited by the Accrediting Bureau of Health Education Schools (ABHES). You will also be eligible to sit for the RMA (Registered Medical Assistant) and CMA (Certified Medical Assistant) exams.
---
Ross Medical Education Center
In 1969 J. M. Ross began his work in education in Flint Michigan. From these earliest days the Ross Medical Education Center excelled in pre-vocational and vocational training. Their online medical assistant training began in 2011.
The Accredited by the Accrediting Bureau of Health Education Schools recognizes the curriculum offered by Ross Medical Education Center, giving participants ability to test to become certified medical assistants. This nationally recognized designation translates to more responsibility and compensation. The school picks up the cost of the students' certification examination.
Students master a variety of skills during their training. These are the healthcare providers that prepare the patient to see the doctor after interviewing them about their medical history. They are trained to do simple laboratory tests. In their clinical work they are working under the supervision of a licensed caregiver. In their administrative responsibilities they follow best practices to keep things in order.
To learn more about Ross Medical Education Center see these sites.
The State of Michigan Department of Licensing and Regulatory Affairs lists this program at Health Careers in Michigan .
Lastly you can find what their graduates say at Gradereports.com Ross Graduate Reviews .
---
 San Joaquin Valley College
Since 1977 this family owned post-secondary educational institution has supported countless workers with the basic training needed to get hired in this competitive economy. Founded by Robert and Shirley Perry, one of California's first Certified Medical Assistants. Once hired San Joaquin College supports their advancement with degree completion programs whatever career path they plan to take. The school's career services staff assist all graduates to find positions promptly.
San Joaquin Valley College is an accredited junior college with over 25,000 graduates. Those who are medical assistants have earned 62 credits in both classwork and during externships. During this latter experience they compete all health screenings and immunizations essential to work in healthcare settings at the college's expense. At this time they enrich their network that will support them in the work environment. Their online career training program started in 2004 to reach those unable to participate in contemporary classroom situations.
To learn more about San Joaquin Valley College:
Click Here to Request Info from San Joaquin Valley College
---
Century College
(Diploma)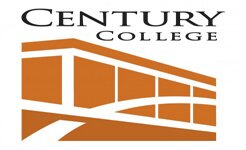 Century College's Medical Assistant Diploma program is accredited by the Commission on Accreditation of Allied Health Education Programs which was awarded from 2009 – 2019. With a highly competitive field, you will want to start your application processing now. You will learn critical skills needed to perform clinical, laboratory and administrative duties in all health care facilities. You will also take part in a 300 hour clinical externship under the supervision of a physician.
Upon graduation you can take the certification exam offered by the American Association of Medical Assistants. This leads to a complete education that will prepare you unlike any other school out there. With 48 credit hours total, this is a middle of the road choice if you are unsure of how far you want to take your education. The tuition isn't as cheap as other schools, but you are going to earn an education unlike any other. At $178.68 per credit hour, your total tuition will come to just under $9,000 dollars. Still an incredibly affordable education for the benefits you stand to gain.