Is It For You?
The Medical Assistant field is expected to grow rapidly in the future. The Bureau of Labor statistics forecasts a 31% growth from 2010 to 2020. It is a career that is respected with job security and job satisfaction. There are several career advancement opportunities into health management careers, where additional school and training can help one to grow up the ladder of responsibility and pay. There are a wide array of job options and positions for all talents and abilities. This is a rewarding opportunity where one can help people and impact lives.
The different types of medical assistants are clinical medical assistants that assist doctors and staff with patient care, perform medical tasks like obtaining medical histories, taking vital signs, sterilizing instruments and setting them up, and prepping patients for exams. Another type of medical assistants are administrative medical assistants who help with the front office and perform administrative tasks to keep the office running smoothly including processing insurance claims, bookkeeping, answering phones, scheduling patients and marketing. This can often lead to an office manager position where the person virtually runs the medical office and may require some business classes and training. Some assistants multi-task and perform front and back office duties.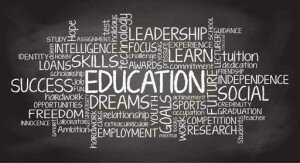 This can be a rewarding position for those that like to do varied tasks. Some medical assistants specialize in a specific field of medicine like oncology, gerontology, plastic surgery, clinical health, and may require additional training. The benefits of providing low coast medical assistant training helps communities from families to individuals.
We need our brightest people in these positions that require so much responsibility. Some traits necessary for success in the medical field are multi-tasking and a desire to help people. Also important is the ability to remain calm during medical emergencies.
All medical assistant must have patience as this is a changing field and continuing education is important. A medical assistant program can take from one to several years to complete, but all that is required is a high school diploma or a GED. In our changing health environment, hospitals have to manage costs just to stay in business. The Medical assistant plays a crucial role in the health provider team. A medical assistant is cheaper than a medical doctor, a physician's assistant, or a RN, but can handle some of the routine tasks thereby freeing up the staff for more serious matters.
Programs
A low cost medical assistant training program can be taken either traditionally or online. Some medical doctors may train an enthusiastic individual to become a medical assistant. A GED is required as well as a keen intellect. The most traditional ways to become a medical assistant is to earn a degree, certificate or diploma.
Certification is optional. Questions can be answered by contacting the American Association of Medical Assistants.
Degree and training programs can be found on the web, or by talking to counselors. Talking with people who work in the medical field can be beneficial to find out if the challenges and demands in the field. Where Locating a place to train and learn can be a financial concern. One must look into costs, financing, student loans, grants, and scholarships. There are many programs and each has its benefits. One must not overlook training in out of state programs.
When
On and offline programs are located thought each state and programs range from the University setting to trade school. It requires thoughtful planning when and where to attend a training program. Alumni and school connections sometimes can lead to find the preferable jobs in the field. These contacts can make a big difference in networking and find a job after graduation.
For the ambitious, a career in medical assisting can be a great launching pad. It is a stable career and the ways to advance in medicine are endless. One can work as an assistant while taking pre-med classes. This will help when applying to medical school and is a great way to get exposure in the field of medicine. Jobs are plentiful and part-time temporary positions are available. There are opportunities to give back in the form of medical missionaries. From volunteering in the field to working on cruise liners, supplying medical supplies the opportunities abound to give back to society, especially in the third world countries.
Conclusion
The Medical assistant field is challenging, rewarding and growing. It can be a terrific choice for those who demand a lot of themselves and love a challenge. The challenges are many and the rewards are plenty. This is an exciting time in which to enter this dynamic field as the medical field is changing with technology and there are opportunities to grow in this rapidly growing field. The career provides a safe and versatile work environment and it is a rewarding career path, which people get to impact people's lives everyday. By providing low cost medical assistant training programs, we help our country, families and give individuals a way to provide for themselves and their families.
Comments
comments